Two New Chapter Pitches for the Upcoming GeT Book
Summary:
In her session, titled "Adapting Tasks for Increased Interactivity" Claudine will be  sharing a digital task sequence developed in collaboration with Steve Boyce. Steve developed the initial set of tasks as a Word doc and then redeveloped it as a GeoGebra classroom activity. The latest version is built as a Desmos classroom activity and incorporates new types of interactivity. GeT Seminar attendees will get a chance to try the task, see an outline of the book chapter, and share ideas as to how the task sequence could be used in their courses.
Soobin in her session, titled "Rethinking Geometric Constructions in a Makerspace" will share her ideas for a chapter where she plans to explore an 8th grade makerspace project on Kinetic Sculpture that emphasizes self expression through ratios, and how the components of this makerspace project can leverage mathematical thinking described in SLO 8.
Registration Closed
Duration: 60 minutes
Format: Online seminar via Zoom web meeting software with questions and discussion. Detailed instructions for joining the seminar will be emailed to registered participants.
Presenter: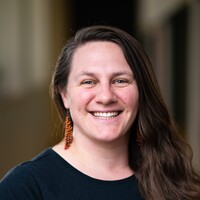 Claudine Margolis is a mathematics educator and Ph.D. candidate at the University of Michigan. Her research is located at the intersection of student learning and technology design, with a focus on feedback mechanisms that provide mathematically meaningful visual information.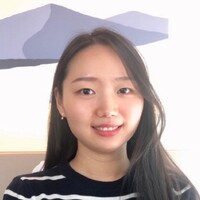 Soobin Jeon is a PhD student in Mathematics Education at the University of Michigan and a former middle and high school mathematics teacher. She is interested in supporting teachers to engage students in meaningful mathematics learning and leveraging technology and innovation in the process