Using the Visual Arts to Help Students Understand Geometry
Summary:
Geometry has many applications in the visual arts; some are obvious and familiar while others are surprising and unexpected. Applications in art appeal to students who might otherwise be uninterested in geometry and they help students appreciate geometry in a different way. After seeing geometry in art, students start finding geometry all around them. In this talk, I will share some of the ways that I use to help students understand topics in transformations, lines and curves, proportion, and topology.
Registration Closed
Duration: 60 minutes
Format: Online seminar via Zoom web meeting software with questions and discussion. Detailed instructions for joining the seminar will be emailed to registered participants.
Presenter: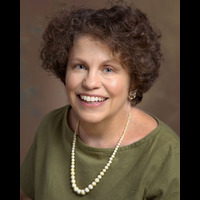 Cathy Gorini is Professor of Mathematics at Maharishi International University in Fairfield, Iowa, where she has been on the faculty since 1978. During that time, she has served as Dean of Faculty, Dean of the College of Arts and Sciences, and Chairperson of the Department of Mathematics.  She has a PhD in the area of algebraic topology from the University of Virginia.
Her publications include Geometry at Work: Papers in Applied Geometry, The Facts on File Geometry Handbook,  and Master Math: Probability. Her most recent book is Geometry for the Artist, which grew out of her course Geometry for the Artist which she has taught for over thirty years. Gorini has won numerous teaching awards including the Award for Distinguished College or University Teaching of Mathematics given by the Iowa Section of the Mathematical Association of America in 2001.