GRIP Lab Researchers have Published a Chapter in Online Learning in Mathematics Education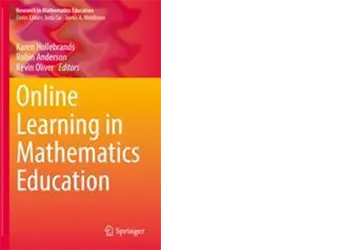 Our latest research about a teacher professional-development innovation called contingency cards has just been published in a Springer book entitled Online Learning in Mathematics Education. The chapter illustrates how contingency cards can be used to occasion subject-specific conversations between teachers about realistic contingencies one might face in the context of teaching a problems-based lesson.
The chapter can be found here: https://lnkd.in/g6jzytAj
Amanda Brown is thankful for the opportunity to work on this with Irma Stevens, Pat Herbst, and Craig Huhn.
This work was made possible with funding provided by the James S McDonnell Foundation (https://lnkd.in/g2FQnQUV). The opinions expressed in this publication are those of the authors and do not purport to reflect the opinions or views of the JSMF.