GRIP Lab Researchers have Published an Article at Education Studies in Mathematics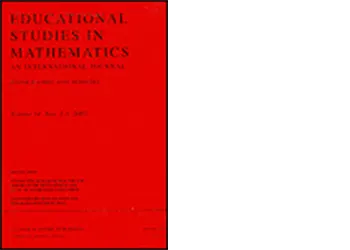 Our latest research illustrates how teaching simulations can help researchers study professional decision making at scale. It has just been published at Educational Studies in Mathematics:
Check it out here: https://lnkd.in/gtY7rmip.
If you don't have access reach out and Amanda would be more than happy to share.
The article describes how they used a computer-based simulation to study the extent to which experienced and novice teachers chose to take up the kinds of instructional practices recommended by policy documents when managing a whole class discussion about writing a proof in the context of a secondary geometry lesson.
Amanda Brown is thankful for the opportunity to work with Pat Herbst , Mollee Huisinga (Shultz), @Emanuelle Bardelli, and Nicolas Boileau in this one!
This work was made possible with funding from the US National Science Foundation through grant DRL-1420102. The opinions expressed in this publication are those of the authors and do not purport to reflect the opinions or views of the Foundation.