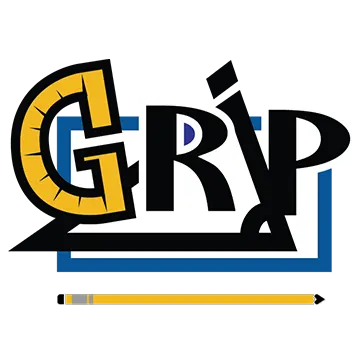 GeT: A Pencil
An inter-institutional community of instructors teaching the Geometry for Teachers course
Did you GeT: The News!?
Started in Fall 2019, GeT: The News! Is a triennial newsletter meant to deepen bonds and share ideas within the GeT: A Pencil, an inter-institutional support network for instructors of Geometry for Teachers (GeT) courses and high school geometry teachers. Each issue includes news from the GRIP Lab about the GeT Support project as well as featured essays and news from individuals in the community. Check out a summary of our most recent issue below as well as links to view all past issues.
Spring 2022
Volume 3 Issue 3
Welcome to the Spring 2022 issue of GeT: The News! Download the PDF. This issue opens with Amanda Brown sharing some initial ideas on advancing the community's dissemination efforts with the publication of an edited book, including sharing some roughly sketched abstracts for the topics to be included. Inah Ko and colleagues in their article address the question – Does the MKT-G instrument measure the same knowledge in the same way for GeT students and for practicing teachers? Michael Weiss presents the final part of his three part article "What can we learn from an assessment item about constructing perpendicular bisectors?" Pat Herbst shares his reflections on what the development of a consensual list of Student Learning Outcomes (SLOs) represents vis-a-vis the field of mathematics teacher education and, in particular, its curricular history. Julia St. Goar and Nathaniel Miller share updates from the Transformations and Teaching GeT working groups. The Teaching GeT working group presents a narrative of Student Learning Outcome #2, the final narrative to be presented in the newsletter. The Community Spotlight features longtime Get: A Pencil community member Dorin Dumitrascu. Also included in this newsletter is exciting news regarding Julia St. Goar and Erin Krupa receiving tenure  and information about the upcoming GeT: A Pencil Community Meeting.
We welcome contributions from members of the GeT: A Pencil community! Activities you tried in class, things you observed your students do, reflections on your experience teaching, thoughts on what the GeT course should include . . .  any of these and others would be fair game to write about. Consider the length of the articles in this issue as examples of how long your piece could be. To pitch your idea, email us at GRIP@umich.edu.

We hope that you enjoy this issue and will consider contributing an essay in the future (details on pg. 3). We also welcome any feedback about the newsletter: GRIP@umich.edu.
Subscribe to the GeT: The News! newsletter
Enter your email to subscribe! We promise not to fill your inbox with anything but our triennial GeT: A Pencil! Issues!
Past Issues
Volume 3
Volume 2
Volume 1